Vydehi Medical College hospital set up a Gas Plasma Sterilizer costing Rs.50 Lakhs. Mrs. D.A. Kalpaja, Director, VIMS & RC had inaugurated the machine on 20-01-10 at VIMS & RC. According to director, this is the first medical college hospital in Karnataka to adopt the next generation Plasma Sterilizer 'STERRAD' from Johnson and Johnson.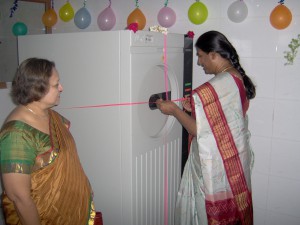 STERRAD is safe for the environment as the system does not emit any toxic chemicals or harmful radiation. The final by-products are oxygen and water vapor. Eliminates the utilization of the Ozone-depleting substance [CFC-12].
STERRAD is safe for patients and employees as it does not leave any residues on the instruments. No carcinogenic or mutagenic effect.
STERRAD does not require a water source or a high energy source.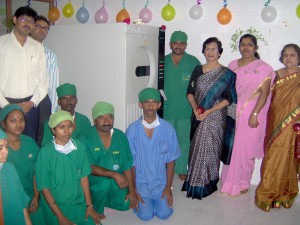 The efficacy of STERRAD is far superior than conventional methods in terms of efficiency, speed, and fast turnaround and all the latest delicate and expensive surgical instruments can be sterilized safely. This instrument will satisfy all international regulatory safety standards.