Contact person: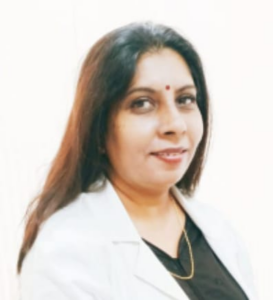 Dr Seema Channabasappa 
MBBS, M S, FGO, FIASMS
Aravind Eye Hospital & Postgraduate institute of Ophthalmology
(WHO collaborating for prevention of blindness)
 Madurai, Tamilnadu, India.
Professor,
Department of Ophthalmology
VIMS & RC, Whitefield, Bangalore.
Mob:-9845631037        Email id: seemachannb2001@yahoo.co.in
Vision

Eye donation is donating your eyes after death to give sight to needy persons. Only cornea will be used for transplantation, not whole eyeball which will be harvested from a dead person. One person can give sight to two blind people.
In India, 12 million are blind and approximately   6.8 million are due to corneal blindness. Atleast 3 million can benefit by corneal transplantation, the most successful of all organ transplants. The need is around 1,50,000 corneas per year. There is huge gap between requirement and supply.
Causes of Corneal blindness:
Common causes are corneal injuries, malnutrition, infections, chemical burns, congenital disorders, post-operative complications.
Who can donate eyes?
Anyone, any age/ gender, spectacle users, Diabetics and Hypertensives can also donate eyes.
Who cannot donate eyes?
Those with Hepatitis, AIDS, Encephalitis, Rabies, Septicaemia, Retinoblastoma, Leukaemia, Lymphomas.
Procedure for eye donation.
Eye donation is simple. It is only one phone call away. Call us at 080- 49069012 (eye donation helpline) or nearest Eye bank after death. Removal of eyes takes only 20 minutes. It does not delay funeral arrangements or disfigure the face. Eyes are removed within 6 hours after death. After legal heirs consent, the eyes are removed by trained doctor using sterile precautions, leaving no disfigurement of the face.
After donation, the donor's family will receive a certificate of appreciation from the eye bank. Eyes are evaluated at the bank and only the ones deemed suitable are used for transplant and others are used for research and education. Recipients are notified on the first come first serve basis from the recipient registry. The recipient of cornea will always remain anonymous but donor family should be satisfied knowing that the eyes have been used to restore vision of two blind individuals.
Eye donation taboos:
The taboos are lack of awareness, fear of disfigurement, apathy or forgetfulness and lack of favorable legislations. Actually eye donation has no religious restrictions.
What is Eye bank?
Eye bank is the link between the donor family and a cornea recipient. It is a community non-profit, charitable organization dedicated to restoring sight to those who are blind or visually impaired through the promotion and advancement of eye donation.
Functions of Eye bank:
Functions of eye bank are to maintain the recipient list, to screen and evaluate donors eye, to eliminate waiting list and to promote eye donation awareness in the community.
What can you do?
Take care of your eyes. They are God's gift to be passed on. Learn about eye donation. Pledge and register to donate your eyes at Vydehi eye bank, Bangalore affiliated with Eye bank of India. Encourage people around you to pledge for eye donation. Let eye donation become a tradition in your family. Donate eyes of your dearest after death.
Donation or Volunteer Information
Eye donors can register with the department and are required to undergo screening before registration and are provided with a donor card; their next of kin are requested to inform the Ophthalmology Department, Vydehi Hospital when the donors are deceased in order to facilitate immediate eye collection.
Contact
Department of Ophthalmology
Vydehi Hospital
#82 Nallurhalli, Near BMTC 18th Depot,
Whitefield, Bangalore – 560 066
Phone: 080-49069000 Ext: 1195